Capitol Rioters Called Pelosi's Office Looking for Stuff They Left Behind on Jan. 6
Words of the Month:
GALL (n.): brazen boldness coupled with impudent assurance and insolence (Merriam-Webster)
gall (v.)"to make sore by chafing," mid-15c., from gall (n.2). Earlier "to have sores, be sore" (early 14c.). Figurative sense of "harass, vex, irritate, chafe the spirit of," is from 1570s. A past-participle adjective gealled is found in Old English, but OED says this is from the noun. Related: Galled; galling. (etymonline)
OK, just had to get that outta our systems – – – –
Something for the start of Sprint Training: Babe Ruth Handwritten Autographed Contract Could Get Over $1M At Auction
Archaeologists Unearth 4,000-Year-Old Stone Board Game in Oman
The poet Maya Angelou is the first Black woman to be featured on a U.S. quarter
See Fantastical Maps From 'Game of Thrones,' 'Lord of the Rings' and More
Single page of Spider-Man comic sells for over $3.3m
After his anti-Semitism, some of Roald Dahl's Netflix money will fund an anti-racist trust.
Women Plundered and Swashbuckled With the Best (and Worst) of Them
221 Pieces of Sherlock Holmes History on View in NYC
The Case for Writing Longhand: 'It's About Trying to Create That Little Space of Freedom'
The Library Where the 'Books' Are Human Beings
Serious Stuff
Planting the seeds of a love of reading
Mean Tweets, 1950s Style: Read Ingrid Bergman's Hate Mail From Her Scandalous Affair With Roberto Rossellini
On the time J.R.R. Tolkien refused to work with Nazi-leaning publishers
Opinion: Prison systems insist on banning books by Black authors. It's time to end the censorship. Why Is It So Hard For Incarcerated People To Get Access To The Books They Need And Want?
~Wentzville School Board bans acclaimed novel from high school libraries over obscenity complaints ~Banning Toni Morrison book only proves her point about the discomfort of language ~A Mississippi mayor is withholding $110,000 from libraries until they ban 'homosexual materials.' ~Art Spiegelman decries Tennessee school board for removing 'Maus' from its curriculum ~"Maus" sales soar after banning by Tennessee school board ~'To Kill a Mockingbird' booted from required reading list at Washington state school
How Does the FBI Art Crime Team Operate?
New Research Tracks Ancient Artifacts Looted by the Nazis
A Tricky First Case for the Man Who Wrote the Rules on Nazi Looted Art
The Louvre and Sotheby's are Teaming Up to Identify Works for Restitution
France Approves Return of Nazi-looted Artworks, Including Paintings by Gustav Klimt and Marc Chagall
North Korean hackers stole $400 million in cryptocurrency in 2021
How Criminal Hackers Put on the White Hat
80 years ago, the Nazis planned the 'final solution'. It took 90 minutes.
Serial murders, beatings and beheadings: violence against the homeless is increasing, advocates say
He Spent 25 Years Infiltrating Nazi, the Klan, and Biker Gangs
And This doesn't really fit anywhere, so – – – – – –
Guessing Games: Celebrating the Fair-Play Mystery Revival
Local Stuff
Clark County investigator cracks 'unsolvable' cold case, IDs Oregon woman 17 years after her death
Shakespeare First Folio Acquired by the University of British Columbia
Here are Seattle Public Library's most popular books of 2021
Portland author Jerry McGill's debut novel is up for a prestigious prize
Seattle author Elizabeth George fills us in on her latest novel, 'Something to Hide'
Meet the FBI agent who spent 9 years on the D.B. Cooper hijacking
Patience has paid off at Phinney Books, one of Seattle's best indie bookstores
Eastern WA crime syndicate faked 14 crashes for insurance payouts, federal indictment says
Millions of dollars from state's unemployment fraud loss likely won't be recovered
Portland men charged in safe, ATM-cracking ring tied to 30 burglaries across metro area
Words of the Month
jiffy (n.): From 1785, "a moment, an instant, short space of time," colloquial, origin unknown; said to have been thieves' slang for "lightning." (etymonline)
Odd Stuff
That $1,000 Bourbon you bought may be a phony
Did the FBI find Civil War gold? Treasure hunters sue for answers
The nominees for Words of the Year are in—and they include "stonk" and "horny jail."
On the Insanity of Being a Scrabble Enthusiast
The First Superman Painting has a Strange and Mysterious History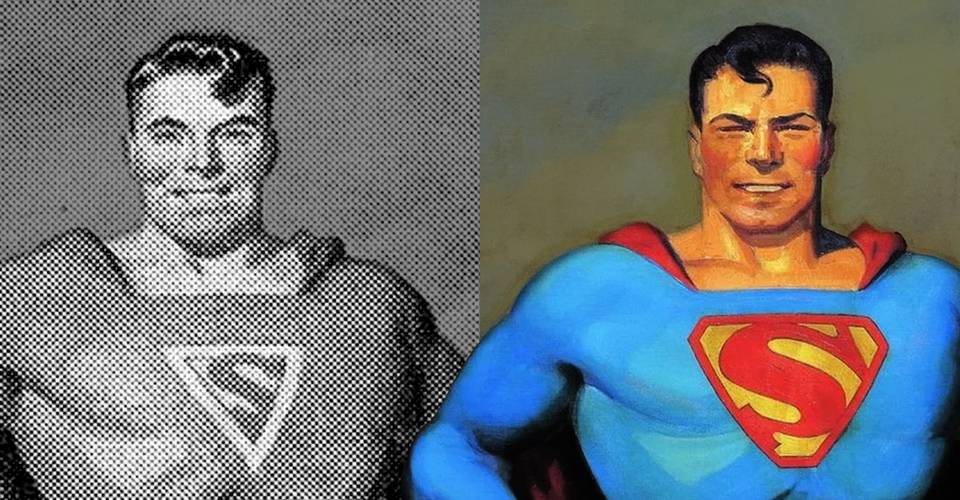 Words of the Month
weird (adj.): c. 1400, "having power to control fate," from wierd (n.), from Old English wyrd "fate, chance, fortune; destiny; the Fates," literally "that which comes," from Proto-Germanic *wurthiz (source also of Old Saxon wurd, Old High German wurt "fate," Old Norse urðr "fate, one of the three Norns"), from PIE *wert– "to turn, to wind," (source also of German werden, Old English weorðan "to become"), from root *wer– (2) "to turn, bend." For sense development from "turning" to "becoming," compare phrase turn into "become."
The sense "uncanny, supernatural" developed from Middle English use of weird sisters for the three fates or Norns (in Germanic mythology), the goddesses who controlled human destiny. They were portrayed as odd or frightening in appearance, as in "Macbeth" (and especially in 18th and 19th century productions of it), which led to the adjectival meaning "odd-looking, uncanny" (1815); "odd, strange, disturbingly different" (1820). Related: Weirdly; weirdness. (etymonline)
SPECTRE
The true cost of Amazon's low prices
'Sold by Amazon' program shut down after WA attorney general's investigation
Awards
Nero & Black Orchid Novella Award Winners 2021
MWA Announces 2022 Grand Master and Raven and Ellery Queen Award Honorees
Mystery Writers of America's 2022 Edgar Allan Poe Award Nominees
Issaquah author wins prestigious Newbery Medal for children's literature
Here are the winners of the 2022 Andrew Carnegie Medal for Excellence.
Book Stuff
Space Where Detroit's First Black-Owned Bookstore Once Lived Receives Preservation Grant
Skyhorse picks up Mailer anthology, as Random House passes
My pandemic book club changed the way I think about literature — and community
Harlan Coben: 'I used to write in the back of Ubers'
Mysterious Book Thief Who Haunted the Publishing World for Years Is Nabbed by FBI
Nine decades later, W.E.B. Du Bois's work faces familiar criticisms
A Glimpse Inside the World's Most Beautiful Libraries
Did Kurt Vonnegut have PTSD? And does 'Slaughterhouse-Five' prove it?
A Personal Catalogue of the World's Most Storied Bookstores
Why Lady Macbeth is literature's most misunderstood villain
Leading Bookseller's Private Collection Goes Up for Sale
"Dune" Crypto Group That Paid $3M For Rare Book Mocked For Thinking They Owned The Rights
A Library the Internet Can't Get Enough Of – The New York Times
Ruth Bader Ginsburg's Personal Library Is Up for Auction
James Bond books dedicated to Paul Gallico among star lots at library auction
'More than wonderful' … Gaza bookshop to reopen after unexpectedly successful global campaign
Interview: Tony Lyons, the US publisher who picks up books 'cancelled' by other presses
This unique bookstore and ranch needs a new owner (with $1.52 million to spare).
Other Forms of Entertainment
Tobias Menzies to Star in Lincoln Assassination Series at Apple
Michael Keaton Explains Why He Initially Walked Away From Batman: "Can't Live With Myself"
The Forgotten Superheroes of Blaxploitation Movies
FX Reviving 'Justified' Starring Timothy Olyphant for New Limited Series
Did David Simon Glorify Baltimore's Detectives?
Seattle Times readers recommend watching these book-to-screen detectives
The Real Stories Behind 'The Godfather'
Next two 'Mission: Impossible' movies delayed until 2023, 2024
'Casablanca' had a rocky start. Its stars never expected it to become a classic.
A Brief Compendium of Modernist Homes for Movie Villains with Flawless Taste
Pro Safecracker Fact Checks Safecracking in Movies [fun video! and, to the right of it, a list of other, similar crime fact check videos]
Words of the Month
jibber-jabber (v.) From 1728, "to talk gibberish," reduplication of jabber (q.v.). Related: Jibber-jabbering. As a noun from 1813, also gibber-gabber. Compare gibble-gabble "idle talk, chatter" (c. 1600). Jibber (v.) is attested from 1824. (etymonline)
RIP
Jan. 2: Max Julien Dies: Star Of Film Cult Classic 'The Mack' Was 88
Jan, 6: Peter Bogdanovich, Oscar-Nominated Director and Champion of Hollywood's Golden Age, Dies at 82
Jan. 7: Sidney Poitier, Black acting pioneer, dies aged 94
Jan. 10: Robert Durst, real estate scion convicted of murder, dies
Jan. 12: Andrew Jennings, Journalist Who Exposed FIFA Corruption, Dies at 78
Jan. 20: German actor Hardy Kruger, star of adventure movies, dies at 93 (he was in two of my all-time favorite movies: Hatari and The Flight of the Phoenix ~ JB)
Jan. 21: Meat Loaf Dies: 'Bat Out Of Hell' Singer & 'Rocky Horror Picture Show' Actor Was 74 (don't forget Fight Club!)
Jan. 22: Don Wilson, the Ventures' Co-Founder and Rhythm Guitarist, Dead at 88
Jan. 28: Ron Goulart, Who Spanned Genres in 180 Books, Dies at 89
Jan. 29: Carol Speed Dies: Star Of Blaxploitation Film 'The Mack' And Horror Classic 'Abby' Was 76
Jan. 30: Howard Hesseman, who played WKRP's Johnny Fever, dies at 81
Links of Interest
Jan 1: He Was the West's Most Important Undercover Spy. An Affair Brought It All Down.
Jan. 3: The Long Afterlife of a Terrible Crime
Jan. 3: US intelligence errors helped build myth of Nazi Alpine redoubt, says historian
Jan 6: Police say a home was bursting with stolen Amazon packages. Three people have been arrested.
Jan. 6: An infamous heist revisited: One mystery that remains unsolved
Jan. 7: 'Art & Crime' looks at the forgeries, thefts and manipulations that plague the art world
Jan. 9: Student sleuths: Scotland's undergraduate-led cold case unit
Jan. 9: How Fake Spies Ruin Real Intelligence
Jan. 10: Do People Really Know What They Think They Know about Cornell Woolrich?
Jan. 10: How European Royals Once Shared Their Most Important Secrets
Jan. 11: Why is so little known about the 1930s coup attempt against FDR?
Jan 11: For your hands only: James Bond's smart gun becomes a reality
Jan. 12: Tragic tale of top violinist who vanished mid-performance at New York's Met Opera House
Jan. 12: 'Crime tourists': International rings targeting wealthy Asian, Middle Eastern families in US
Jan. 12: Netscape Billionaire James Clark Says He Handed Over $35 Million In Trafficked Art
Jan. 13: The Overlooked Art (and Drama) of Courtroom Sketching
Jan. 15: The Unsolved Pocket-Knife Murder of an Aspiring Teacher
Jan. 17: Long Island serial killer case: after 11 years, could answers be coming?
Jan. 18: Dentist Killed His Wife on an African Hunting Trip, US Says
Jan. 21: Man Arrested For Stealing $1M in Cash That Was Going to Be Destroyed
Jan. 21: Man 'Accidentally' Stabbed Grandma 60 Times Because She Nagged Him
Jan. 22: Guns, Catfishing, Lies: The Wildest Sheriff Race in America
Jan. 24: Read Arthur Miller's steamy love letter to Marilyn Monroe.
Jan. 24: Did the U.S. Army Post a Fake Lana Del Rey Quote to Boost Recruiting?
Jan. 26: A Piece of Texas Music History Sells at Auction Amid Claims That It Was Stolen
Jan. 27: Crime Scene Cleaner Confesses to Killing Dad With a Dumbbell, Cops Say
Jan. 28: Case of 2 Canadian Mob Suspects Murdered in Mexico Just Keeps Getting Weirder
Jan. 28: Lady Gaga Dognapping: How Cops Cracked Attempted Murder Case
Words of the Month
jibe (v.) To "agree, fit," 1813, gibe, of unknown origin, originally U.S. colloquial, perhaps a figurative extension of earlier jib, gybe (v.) "shift a sail or boom" (see jib). OED, however, suggests a phonetic variant of chime, as if meaning "to chime in with, to be in harmony." Related: Jibed; jibes; jibing.
gibe (n.) A "a taunt," 1570s, from gibe (v.) "speak sneeringly" (1560s), of uncertain origin; perhaps from French giber "to handle roughly," or an alteration of gaber "to mock."(etymonline)
What We've Been Up To
Amber
18 Tiny Deaths: The untold Story of Frances Glessner Lee and the Invention of Modern Forensics by Bruce Goldfarb
Usually, I'm not one who enjoys non-fiction.
However.
Ever since learning about the Nutshell Studies – I've wanted to learn more. Hence my rare delve into 18 Tiny Deaths. A book which I thoroughly enjoyed reading…after I made my way past the first chapter or two. The chapters, while necessary to set the scene – so the reader both understands who Captain Lee was, where she came from, and why her relentless pursuit was so important – are a tad dry.
But then you make it to chapter four and discover the slight slog was entirely worth it. 18 Tiny Deaths does an excellent job of presenting what forensic science was like back in Lee's day and what inspired her to take up her's life work. Work which extended far beyond the creation of her famous Nutshell Studies and earned her the title of the Mother of Modern Forensic Science.
Seriously, I could go on and on about the impact Lee had on investigative procedures – but then I'd be robbing you of the pleasure of this read. Though, to be warned, The Nutshell Studies themselves only play a small part in this book, as she created them as study aids for her seminars. So it doesn't go into excruciating detail about their creation – instead, 18 Tiny Deaths focuses on the whole of Lee's contributions to forensic science.
I would highly recommend this read to anyone who enjoys reading about interesting women who, through charm and single-minded determination, get things done and enjoy reading about investigative side crime. (It's also a great book to read alongside or before The Nutshell Studies of Unexplained Death by Botz.)
Creepy Cross-Stitch by Lindsay Swearingen
This is just a little blurb for those of you who are still working on needlecrafts while binging television shows like Nancy Drew, You, How To Get Away With Murder, Death In Paradise, and Father Brown…(BTW – I recommend all the aforementioned series.)
In any case, back to my main topic.
Creepy Cross-Stitch contains some unique patterns, which, like the front cover, includes patterns for friendly little ghosts, a grave, fun vintage Halloween themes, and a skull bell jar pattern.
All of which are fun to stitch.
(For edification's sake – it does not contain Ouiji, palmistry, or witchery flavored designs or embroidery. If you're looking for those designs – try Stitch Craft by Gayla Partridge. Another book I'd recommend checking out.)
JB
futz (v.) To "loaf, waste time," 1932, American English, perhaps from Yiddish. Related: Futzed; futzing. (etymonline)
BUY SMALL ~ SUPPORT SMALL